Traditional PBX Telephone Systems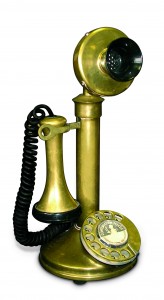 Whether you're a large Company looking to upgrade or replace an existing pbx telephone system or a new business looking to have your first communications system, Dialect Telecom can help you.
We work with world-leading manufacturers to offer a full range of PBX telephone systems and other telephony systems tailored to your needs.  We cater for any business of any size, with a diverse product range from basic two-user phone systems through to multi-feature systems.
Working with digital lines (ISDN2 or ISDN30), multi-lines or analogue, we will find a solution that meets your every need.
Please give us a call to discuss your requirements and we will match a system to your needs.
Dialect Telecom has dedicated after-sales support including a help desk to provide you with a wide range of help and maintenance options, whatever you need whenever you need it.
We set out to provide your business with improved efficiency, lower day-to-day running costs and with plenty of speed as soon as your business grows and needs more from us.
At Dialect Telecom we look forward to saving you money with our high quality communications solutions.
Get in touch today and we'll see what we can do to help.
To find out more about Dialect Telecom's range of business telephone systems call us today on 01604212258 or make an enquiry via our website.