Bulk Texting SMS for Businesses
Bulk texting, or SMS messaging, is the fastest, most cost effective marketing communication tool in the world. With 85% of Europe's population owning a mobile phone, what better way to reach your audience? When a Bulk Texting  SMS campaign is aimed and delivered at the right time to the right audience, the response rates are enormous.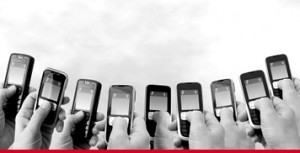 Managed On-line
Our bulk text messaging system is managed online and with 85% of Europe's population  owning a mobile phone, it is the quickest and simplest way of reaching a large number of people in an instant.
It is ideal to introduce your Company to new  customers, to inform customers of new products, promotions or events, and to  let everyone know what is happening within your Company. This system links into  many CRM packages/software to make it easier to use and can send reminders  automatically.
You could also text your clients to 'opt in' to a free membership or news letter/text to keep them updated.
For more information on our Bulk Texting services please contact:
T: 01604 212258